RPS1 (m) Drum machine Vst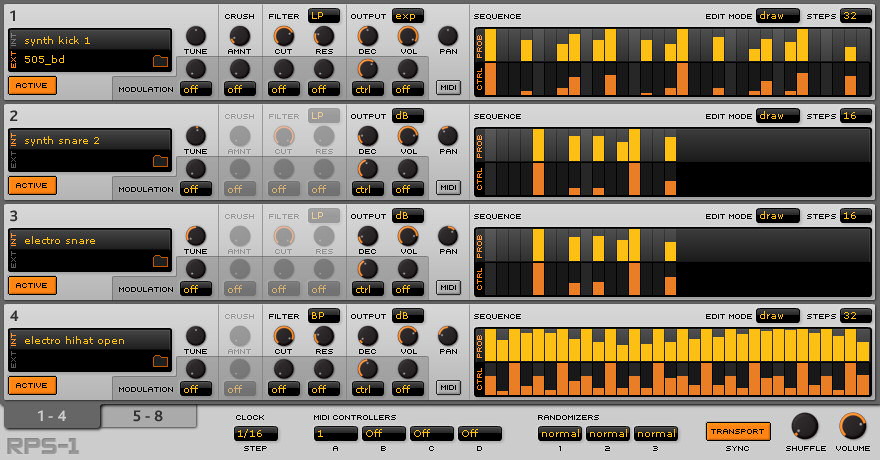 RPS-1 is a pattern sequencing VSTi plugin designed primarily for the rapid creation of percussion sequences with random variations.
The operation is similar to a standard step sequencer, however in addition to a step being either on or off, a probability can be specified – which governs the chance that the sample will be triggered at that point in time. RPS-1 also outputs MIDI data and can therefore be used to trigger another plugin or sampler etc.
http://www.contralogic.com/vst-plugins/rps-1/
or
rps-1.zip
(Größe: 6.99 MB / Downloads: 0)
"Wer in der Demokratie schläft, wacht in der Diktatur auf" Zitat von Goethe

"Nichts trägt seine Bedeutung in sich. Der Sinn aller Dinge liegt in dem unsichtbaren Band, das sie miteinander verknüpft."